Intersurgical was formed in 1982 in the UK and started with a modest range of respiratory products. Since its inception, the company has continued to grow and develop and today is the respiratory care specialist in airway management, anaesthesia, critical care and oxygen & aerosol therapy.
The company was formed with seven people, producing a limited product range for the UK hospital market. Today, we employ over 3000 people, producing an extensive product range sold worldwide. We operate across 6 manufacturing sites and have direct sales operations in over 28 countries and a number of export offices located throughout the world supporting our network of speciality distributors.
Through a constant programme of new product and market development Intersurgical is today one of the market leaders for high quality respiratory care products for the hospital sector worldwide.
Our products are seen as easy to use, technically superior and of the highest quality. The product range is innovative and we will continue to develop and implement improvements.
Why join Intersurgical?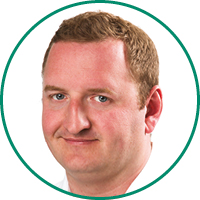 "You will be joining a company where our people work together to meet our company goals. We have a strong family feel, a friendly working environment and extend a warm welcome to all new employees. We are looking for commitment, a strong work ethic and flexibility in all our people and reward those that demonstrate these qualities. Intersurgical is only as good as the people who work for us and we value all of our employees ".
Charles Bellm, Managing Director
Key factors that make Intersurgical unique:
• Complete focus in respiratory care business
• Our people have core expertise and experience in manufacturing and design
• A wide and deep product portfolio to provide a complete solution to meet changing customer requirements
• High quality product range and service that customers can trust
• Continuous innovative development and improvement programme
• Ability to respond to our customer needs innovatively, efficiently and effectively
• Vertically integrated business from concept to supply
• Excellent market support via 28 direct subsidiaries and over 90 speciality distributors
Reasons to join us?
• Family feel company: We pride ourselves on offering a family feel and open door policy where everyone has the opportunity to offer their ideas, thoughts and opinions within the company.
• High employee retention: Our employee retention level is very high, with many employees remaining in the company for 10 years or more.
• Established company: We are the leader in the respiratory market with over 35 years' experience.
• Flat structure: We operate a flat structure which provides you with an opportunity to work with senior leaders within the organisation.
• Training: we offer opportunities to undertake additional training to enhance your role and we have an extensive library of in-house programmes in a broad area of disciplines.
• Charity support: We pride ourselves in supporting many charity organisations world-wide by offering free products and internal fund raising. We support CLIC Sergeant and many other charitable operations.
• Flexible working hours: Employees are able to achieve a work/life balance in return for high levels of commitment and loyalty.
• An exciting place to work: Our continuous growth ensures there is always something exciting happening.
• 22 days holiday: Those employees with longer service also benefit from additional days holiday as a thank you from us.
• Career Opportunities: Where possible we recruit internally therefore employees have opportunities to progress within the business. In 2021 we promoted 36 of our employees and a further 8 successfully moved departments to pursue and progress their career aspirations. In addition, during the COVID-19 pandemic we employed a number of temporary employees to help us manage the increased demand for our products, and we are delighted that a further 25 of these are now permanent employees!
• Annual Performance and Salary Review: All employees will have an annual performance and pay review.
• Subsidised gym membership: We will contribute towards corporate membership at a selection of gyms.
• Benefits: As well as a Matched Contributions Pension Scheme and Cycle to Work Scheme.
Graduate Opportunities: Intersurgical regularly has graduate opportunities which will be advertised on our careers tab. If you are interested in receiving notifications when these are available please register for job alerts. Alternatively please email a cover letter explaining which area of the business you would like to explore to our HR department.
Work Experience Opportunities: Work experience placements are available for individuals with a clear objective on what they would like to achieve. If you are looking for a work experience placement within a leading UK Manufacturer please email a cover letter explaining which area of the business you would like to explore, along with what you would like to achieve and dates you are available to our HR department.