Designed for clinicians working in the clinical environment
Intersurgical has developed, manufactured and supplied innovative respiratory and filtration solutions into the healthcare setting for over 30 years. This expertise has allowed us to design a medical mask specifically for clinical personnel. Utilising our proven mask and filtration technologies, the i-Pro™ mask is designed to provide comfortable, high quality protection for clinicians working in the clinical environment.
Traditional personal protective masks were originally designed to be used in the industrial environment and are therefore not always suited for the population of healthcare workers, this has resulted in a number of reported issues. The i-Pro™ mask has been designed with clinicians in mind. Using our breathing system filter media, with proven bacterial and viral efficiency in the clinical environment, and a soft, flexible TPE seal, featured in our range of respiratory products, the i-Pro™ mask combines a high level protection with a comfortable and effective fit.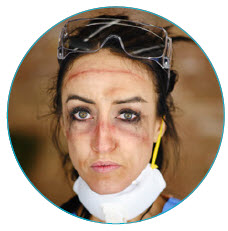 There have been many reports of clinicians with facial sores as a result of wearing PPE masks. The i-Pro™ provides a high quality effective seal whilst being soft and comfortable on the wearer's face for the duration of use.
i-Pro™ is a high quality seal that limits air leakage and eliminates fogging of spectacles.
i-Pro™ features and benefits
High eifficiency filtration protection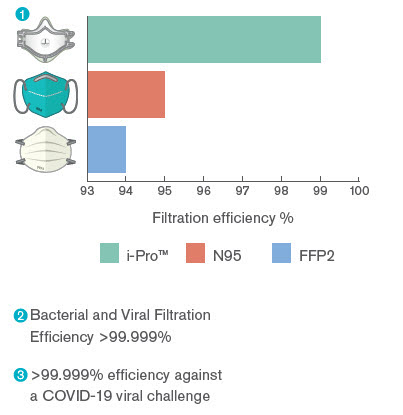 Superior Fit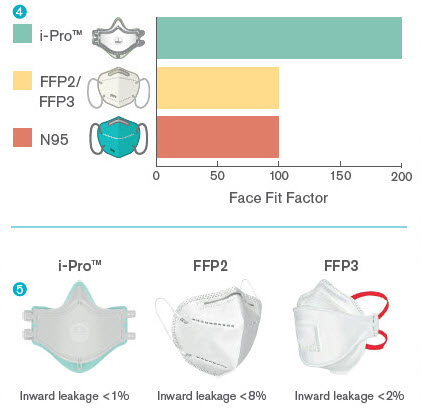 Low resistance to flow