Our green products are growing fast
Wherever you see the distinctive green logo you can be assured that we are working hard to lower the environmental impact of these products.
Our current range of Eco products in the oxygen and aerosol range includes:
• Intersurgical EcoLite™ oxygen masks
• Intersurgical EcoLite™ Aerosol mask
• Intersurgical EcoLite™ High Concentration Oxygen Mask
• Cirrus™2 and Hot Top™2 Adult Eco Mask Kits
• Intersurgical EcoLite™ Tracheostomy Mask
Other Eco products include:
• ClearLite™ anaesthetic face masks
• Eco smoothbore breathing system
• One-piece guedel airways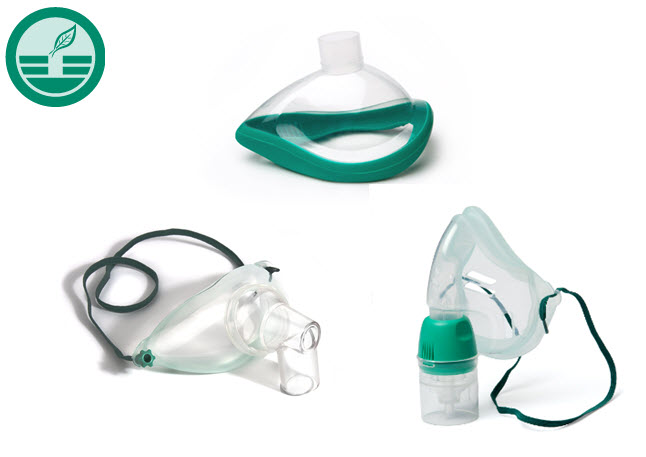 Intersurgical EcoLite™ range
The Intersurgical EcoLite™ range of oxygen, aerosol and tracheostomy masks has been designed as part of our ongoing focus on sustainable development, which is an integral part of our ethos. The Intersurgical EcoLite™ range, unlike traditional masks, contains no PVC which provides an option with a significantly lower impact on the environment for future generations.
Improved patient comfort is paramount and the Intersurgical EcoLite™ range offers a lightweight and soft solution.

By utilising the latest technology we have combined two materials: the first forms the clear rigid shell of the mask, providing a strong lightweight body with good visibility; whilst the second, softer material forms the seal, providing a comfortable fit for a wide variety of face shapes.
We are able to provide a range of oxygen, tracheostomy and aerosol masks that are both comfortable for the patient, and the environment.