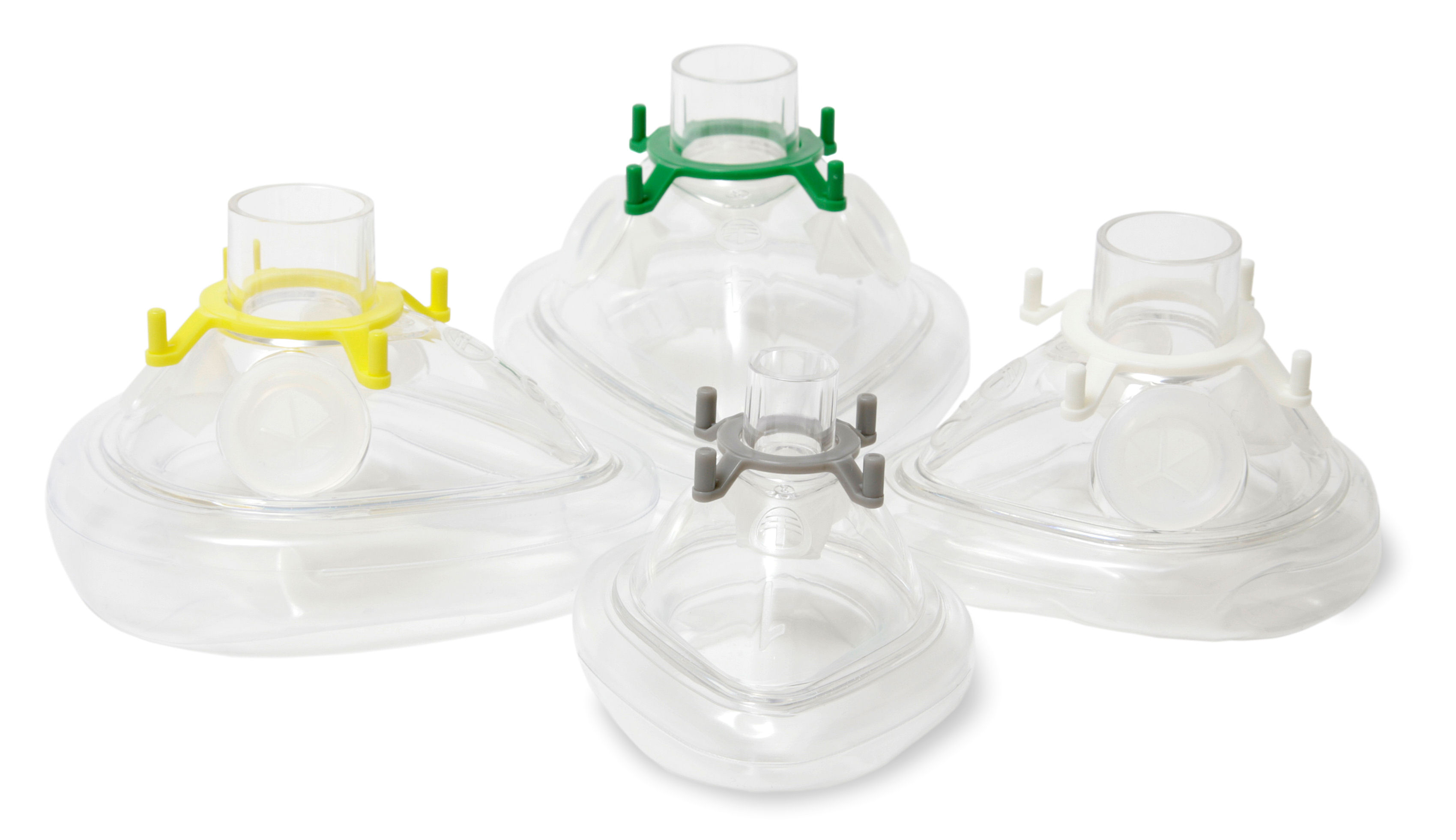 A range of full face masks for analgesic gas administration during endoscopy procedures, which are single use to prevent the possibility of cross infection.
The Intersurgical Explorer Endoscopy masks are designed to allow easy insertion of an endoscope probe into the nose or mouth whilst administering an analgesic gas at the same time. There are three one-way valves positioned on the mask (the size 1 mask has only one valve) which provide easy access from either side of the patient.
The masks are principally used for bronchoscopy procedures, and the analgesic gas is administered via the central 22mm port. These masks could also be used with patients undergoing a Transoesophageal echocardiogram (T.O.E.) procedure. This range was formally known as Bronchoscopy Masks until March 2012.
You may also be interested in the following products: